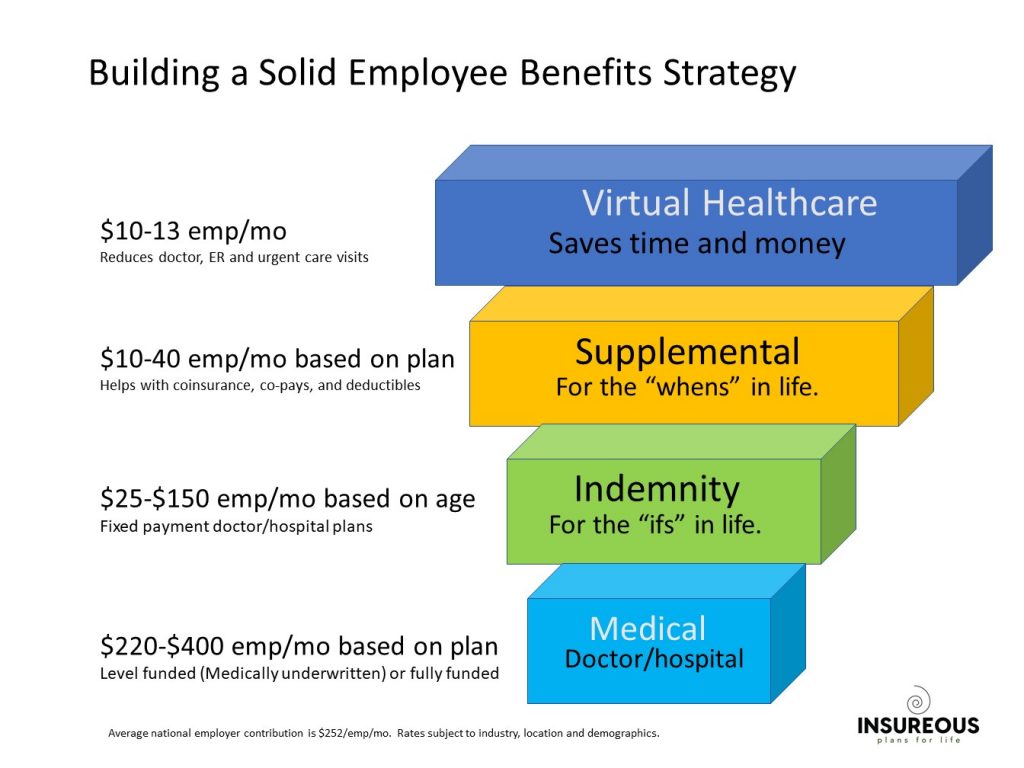 A well-designed employee benefits program makes sense on a number of fronts. It gives your employees and their families financial protection against those "whens" of life … when someone suffers an accident, gets sick, loses their job, becomes disabled or dies.
Well-designed employee benefits also support the overall success of your organization. They promote productivity and positive employee morale. They also help attract and retain quality employees.
Whether you already have a program in place, or are thinking about adding a plan, INSUREOUS has the experience and knowledge to simply present the best plans for your business. agents to guide you can help on't have to be complicated, but it does need to be comprehensive, employee benefits plan can be customized to meet every company's budget and requirements.
We represent all the key carriers and work with you to find the combination of coverage that best meets the needs of your business and your employees, while helping both save valuable tax dollars. Whether it is group or individual insurance, we pride ourselves in serving our clients personally, efficiently, adequately, honestly and economically.


"We appreciate everything you've done for us and definitely recommend your services!"

Jacksonville construction company executive